The Holy Mother Aparecida´s miracles, big canvas and panel for a Brazilian church. 2017.
Angels (ceramics) anda Pietá (Acrylics on canvas).
Via Sacra.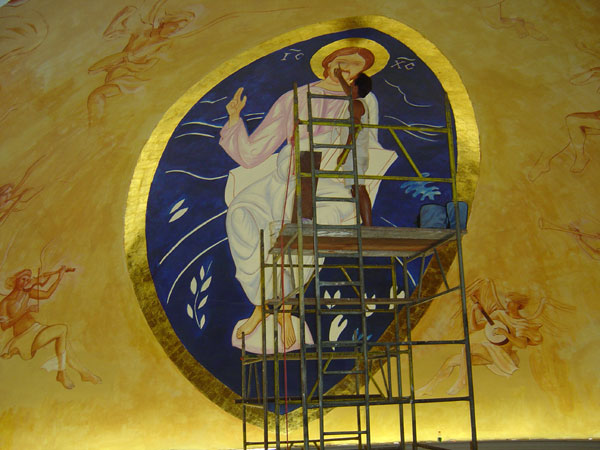 Painting Angels at the Sorocaba´s Cathedral, Brazil, 2007.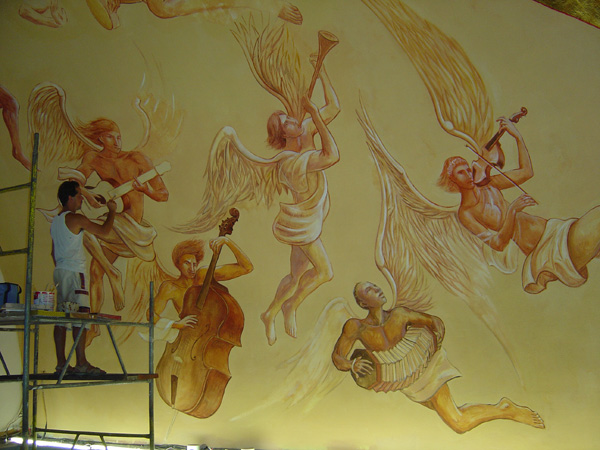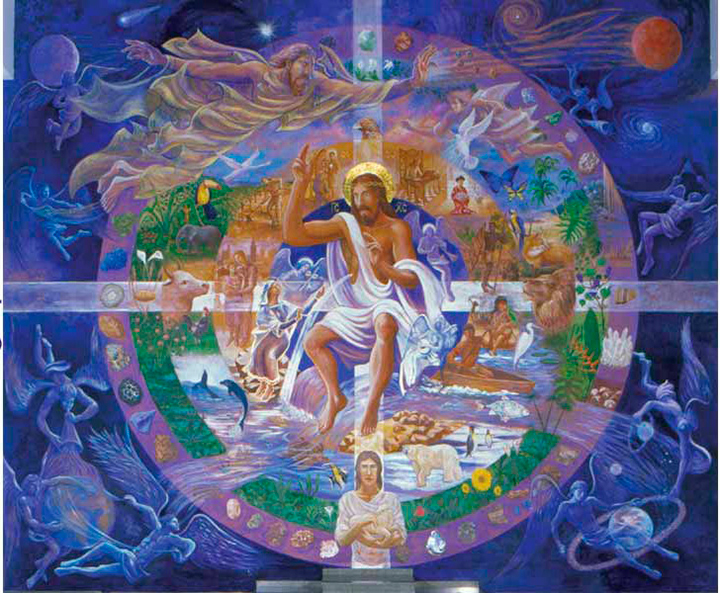 Christ and the creation of the Universe.
2000, 65 m2 large.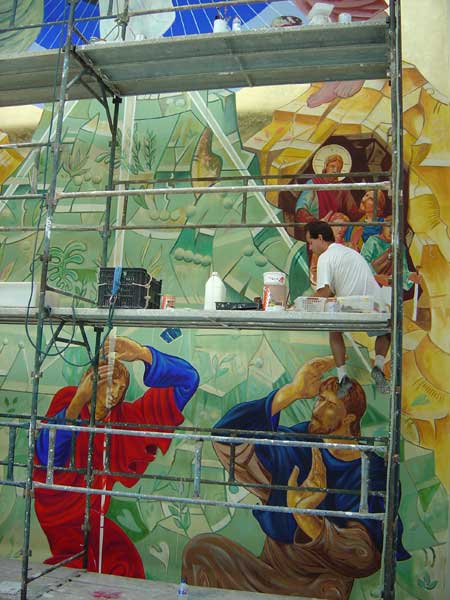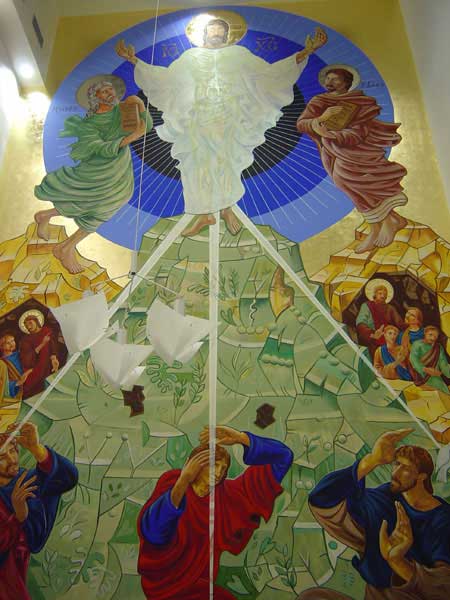 Transfiguration - Big mural. 72 square meters. Univap Church, São José dos Campos, SP, Brazil.
See also: Arte Sacra.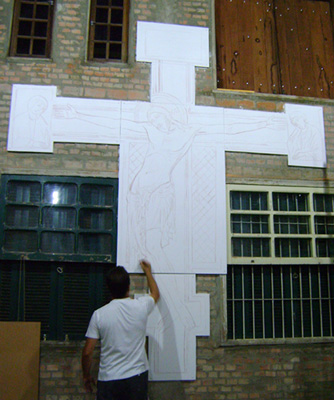 april 2011 - A replica of Cimabue´s Christ.